福井県立鯖江高校アートプロジェクト

ART PROJECT FOR SABAE HIGHT SCHOOL, FUKUI
恒久展示|PERMANENT INSTALLATION

山口牧生|MAKIO YAMAGUCHI /ミハ・ウルマン|MICHA ULLMAN /アンドレアス・カール・シュルツェ|ANDREAS KARL SCHULZE

■はじめに
 福井県立鯖江高等学校は普通科、衛生看護科、定時制からなり、生徒数約900名を数える「ふつうの学校」です。その「ふつうの学校」に今、他に例を見ないユニークで壮大なアート・プロジェクトが1998年6月末に完成しました。
 はじまりは95年、同窓会から贈られて中庭に設置された林武史の《きざむこと》と題された石の彫刻でした。その後、特色ある学校づくりへの取り組みのなかで、この彫刻のある中庭に面した学生ホールをギャラリーに改装して作品を展示するという計画が生まれました。「国際化時代を生き抜くことができる人材を育成するためには、若いうちに一流の文化に触れ、いいものはいい″と素直に感じられる豊かな感性を育てることが必要」新しい学校教育のスローガンを掲げた佐々木英治前校長と学校関係者の熱意そして生徒の関心の高まりとともにギャラリー(王山ギャラリー)が完成したのは96年12月のことでした。壁面下部は学生の作品を発表する場、壁面上部は同時代の美術家の作品を常設展示する場として、「学校での日常生活のなかであたりまえに芸術がある。」というコンセプトは実現したのです。

■福井県立鯖江高等学校 現代美術設置プロジェクト'98について
 さらに大きな構想となった今回のプロジェクトは、前校長の意思を継ぎ三上悠紀夫現校長のもとで来年創立85周年を迎える鯖江高校の記念事業の一環として進められました。これは、王山ギャラリーをさらに発展させたものであり、国内外の優れた美術作家による作品を校内の各所に恒久的に設置するという画期的な試みです。学校の敷地全体をキャンバスに-。より自然なかたちで芸術と接することのできる環境をつくることは、学生が自らの感受性を掘り起こす作業に大きな関わりをもちます。日常を過ごす空間に、豊かな発想を生む芸術表現があふれている。-新しいものの見方、考え方、とらえ方の能力を開く個性ある教育のあり方を、ゆっくり確かな足取りで示してくれるプロジェクトになりました。 また、今回設置された作品は、王山ギャラリー同様に一般にも開放することで、地域社会との交流を深めていきます。そして、教育にとどまらず、新しい現代美術のあり方を提示し、新しいかたちで芸術を体験できる貴重な場を提供している。

「校庭に舞う金の鳥」 中沢新一氏 テキスト PDF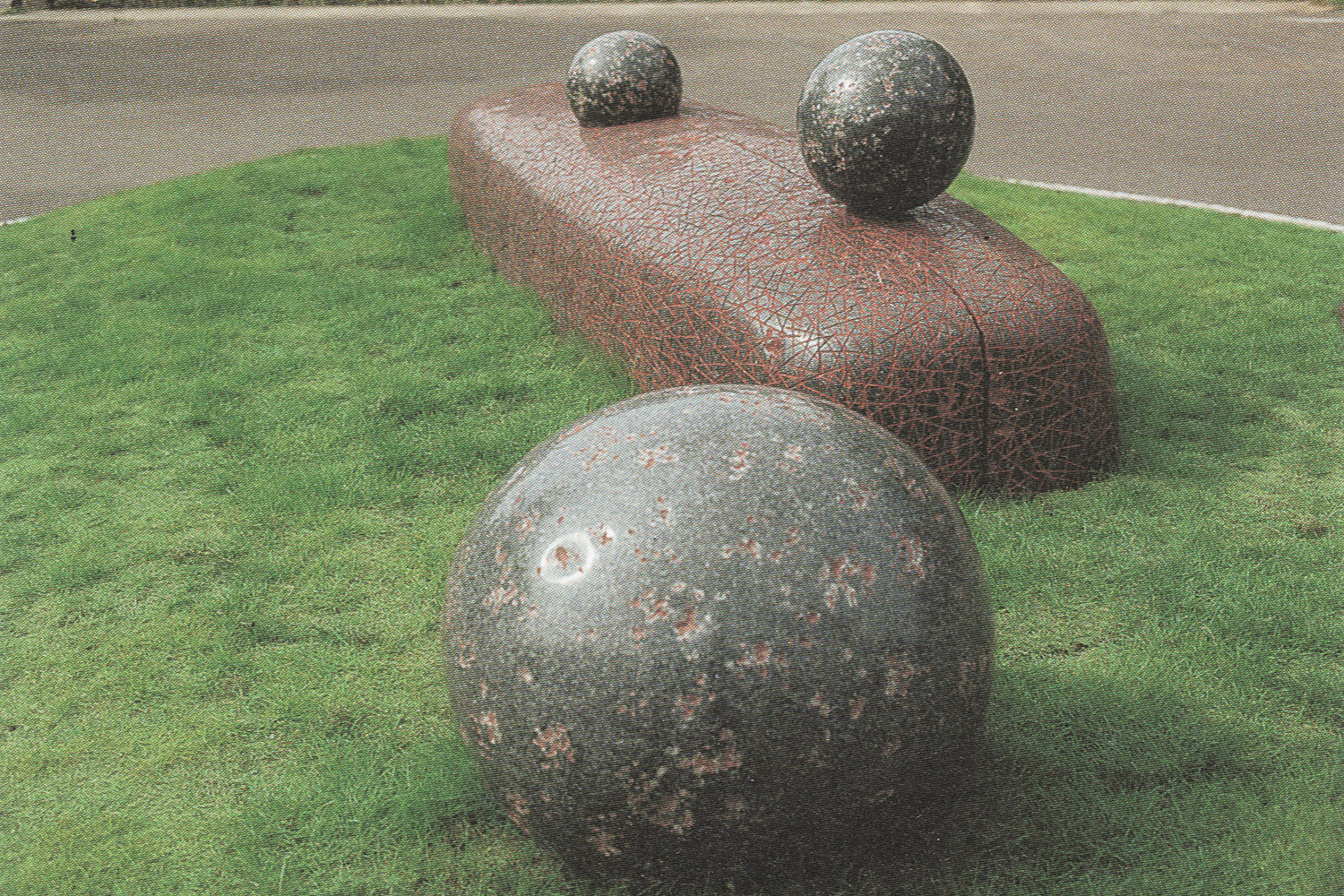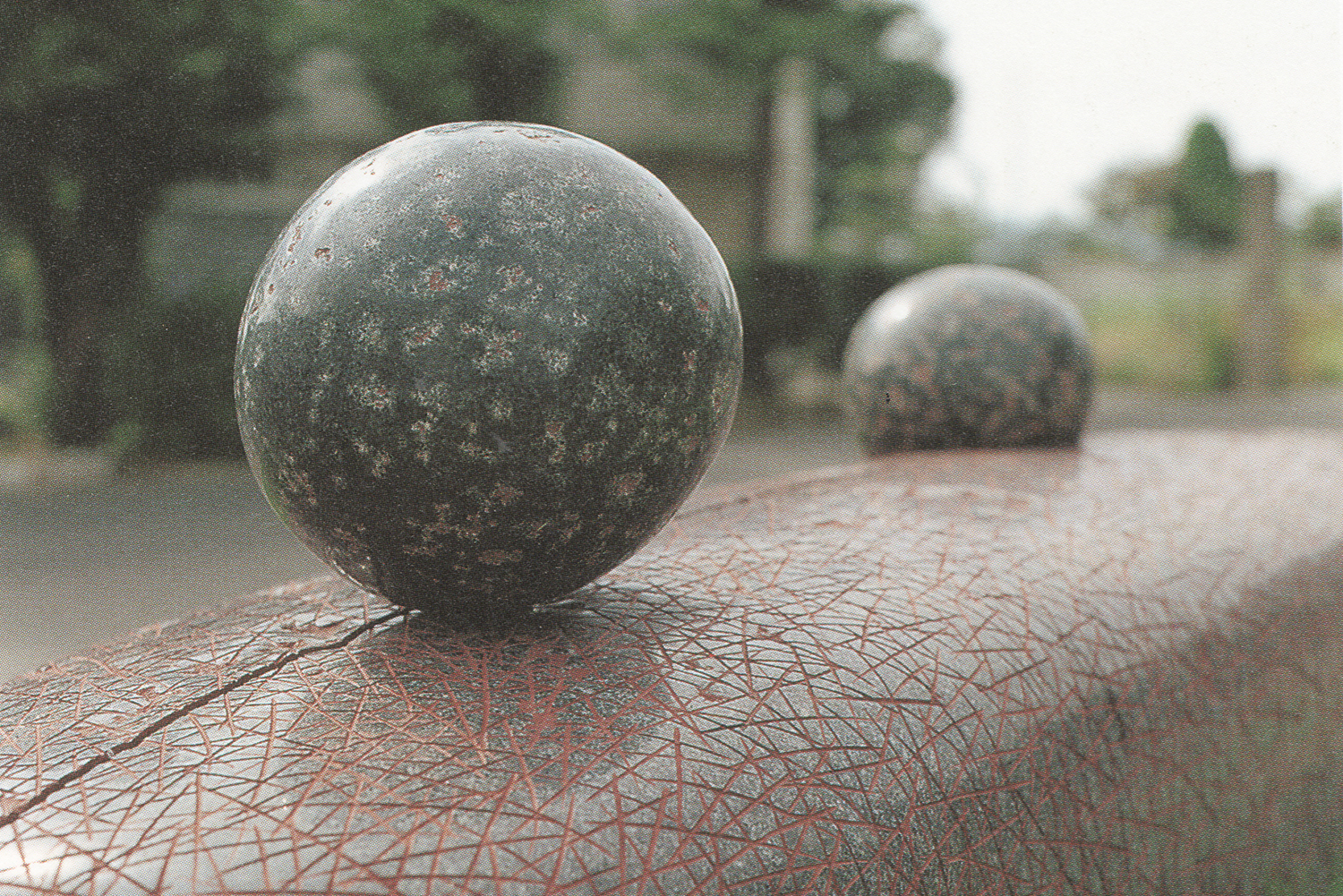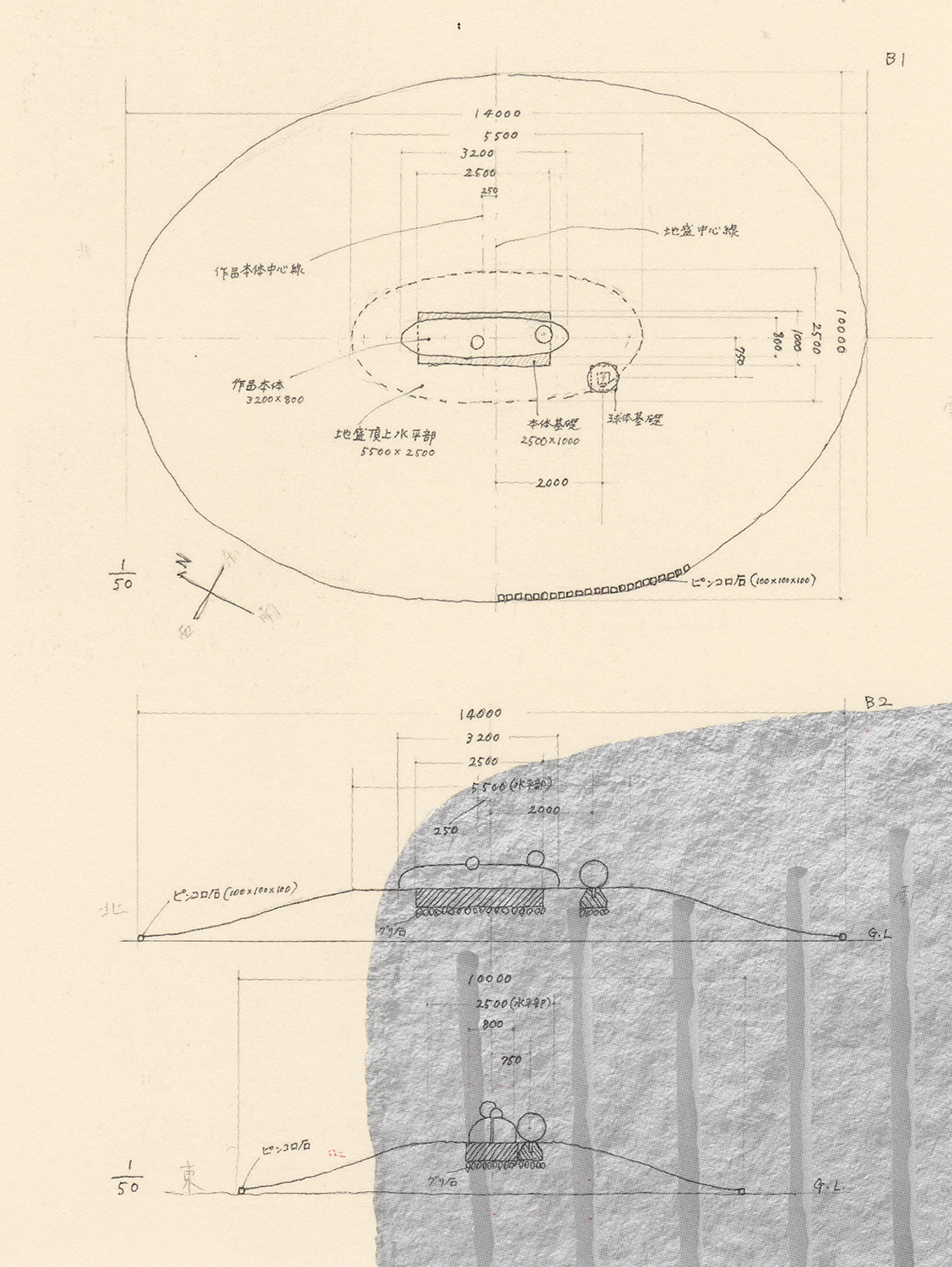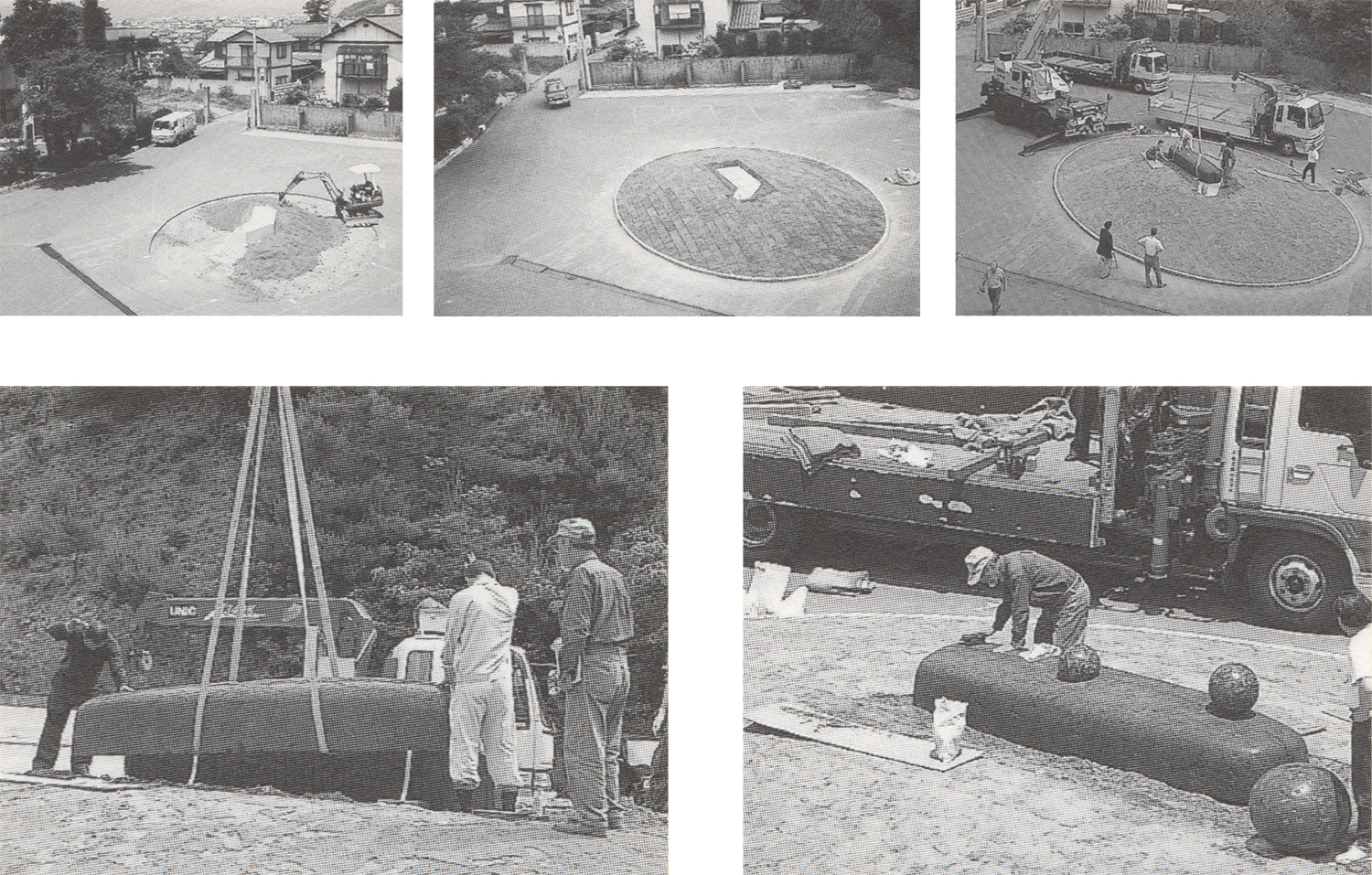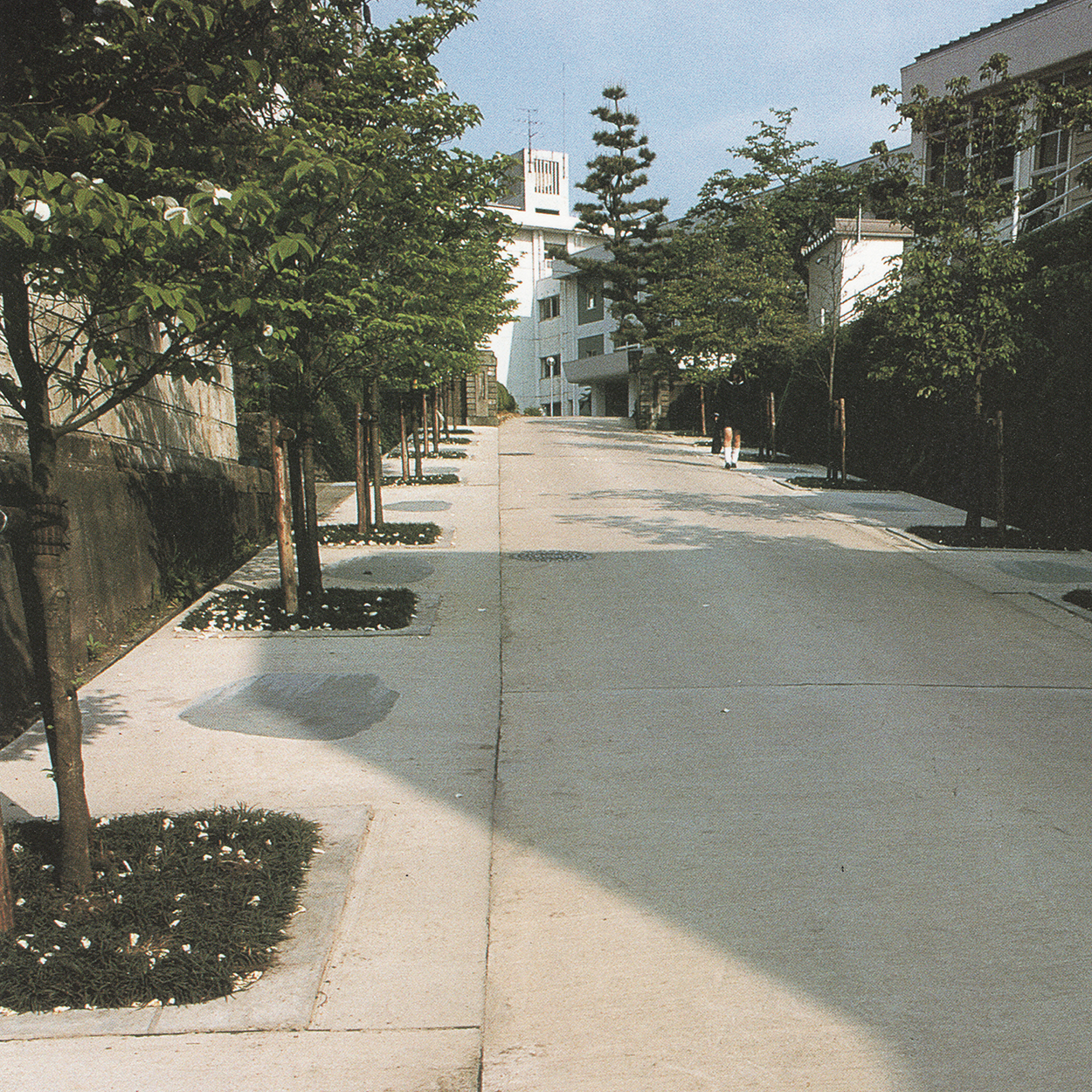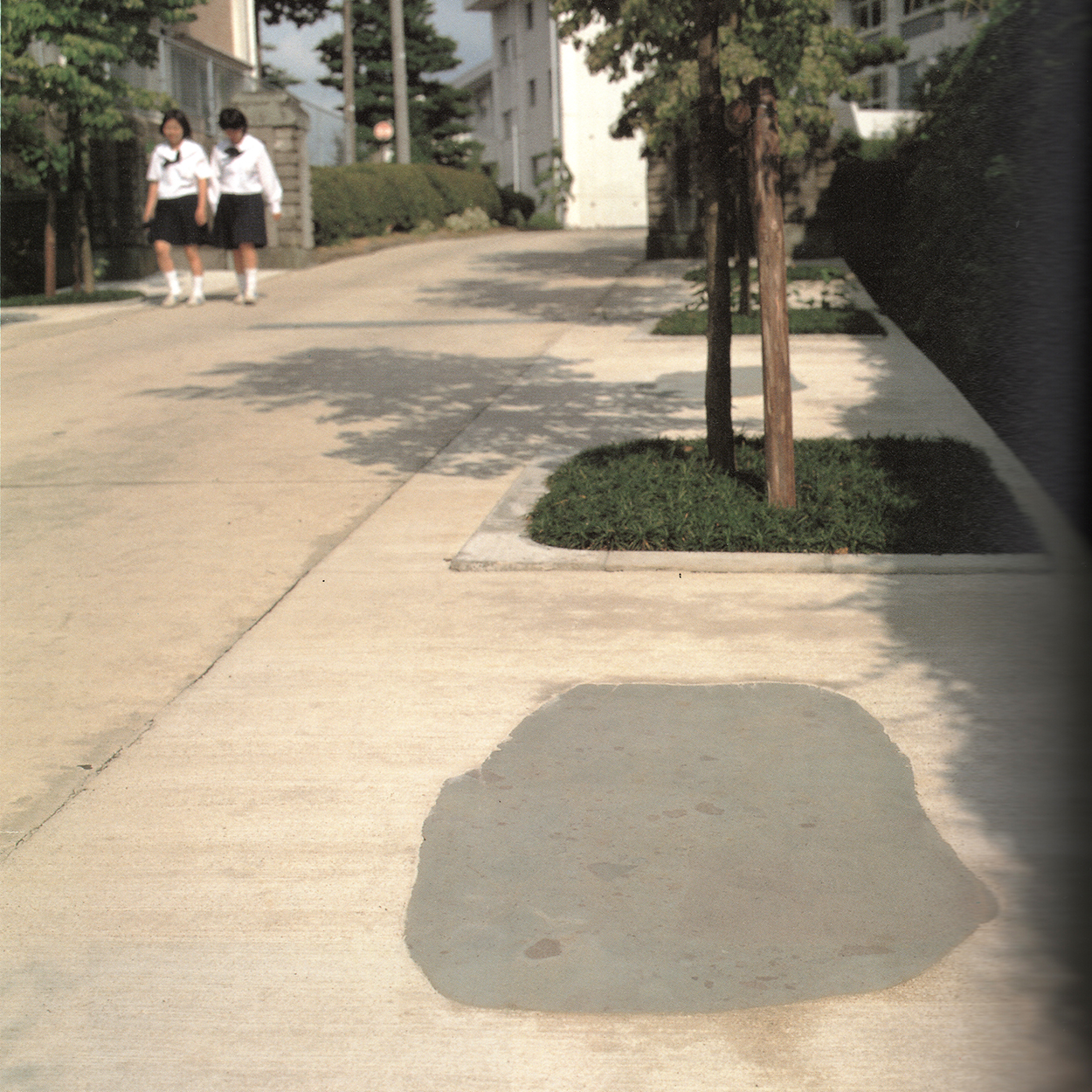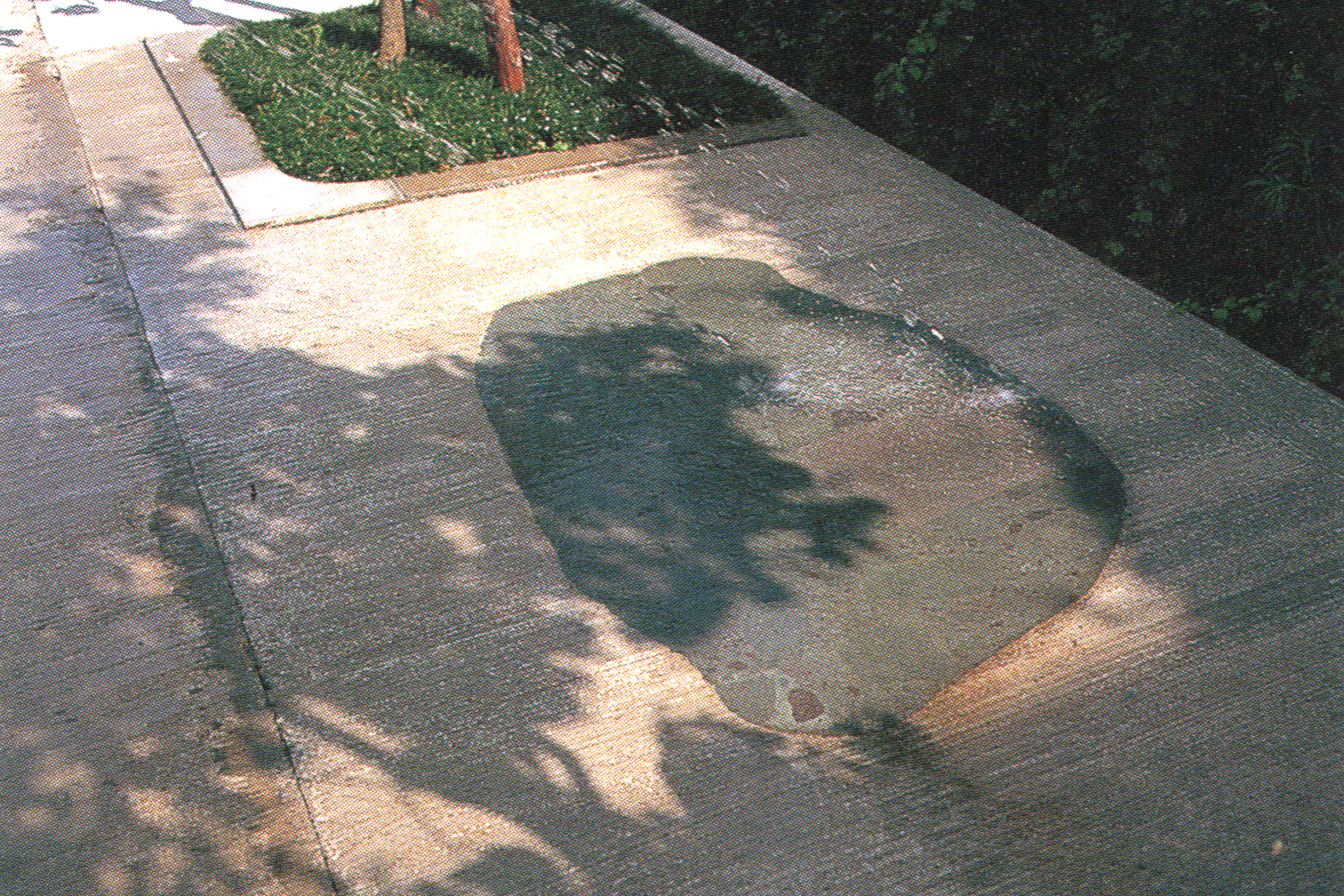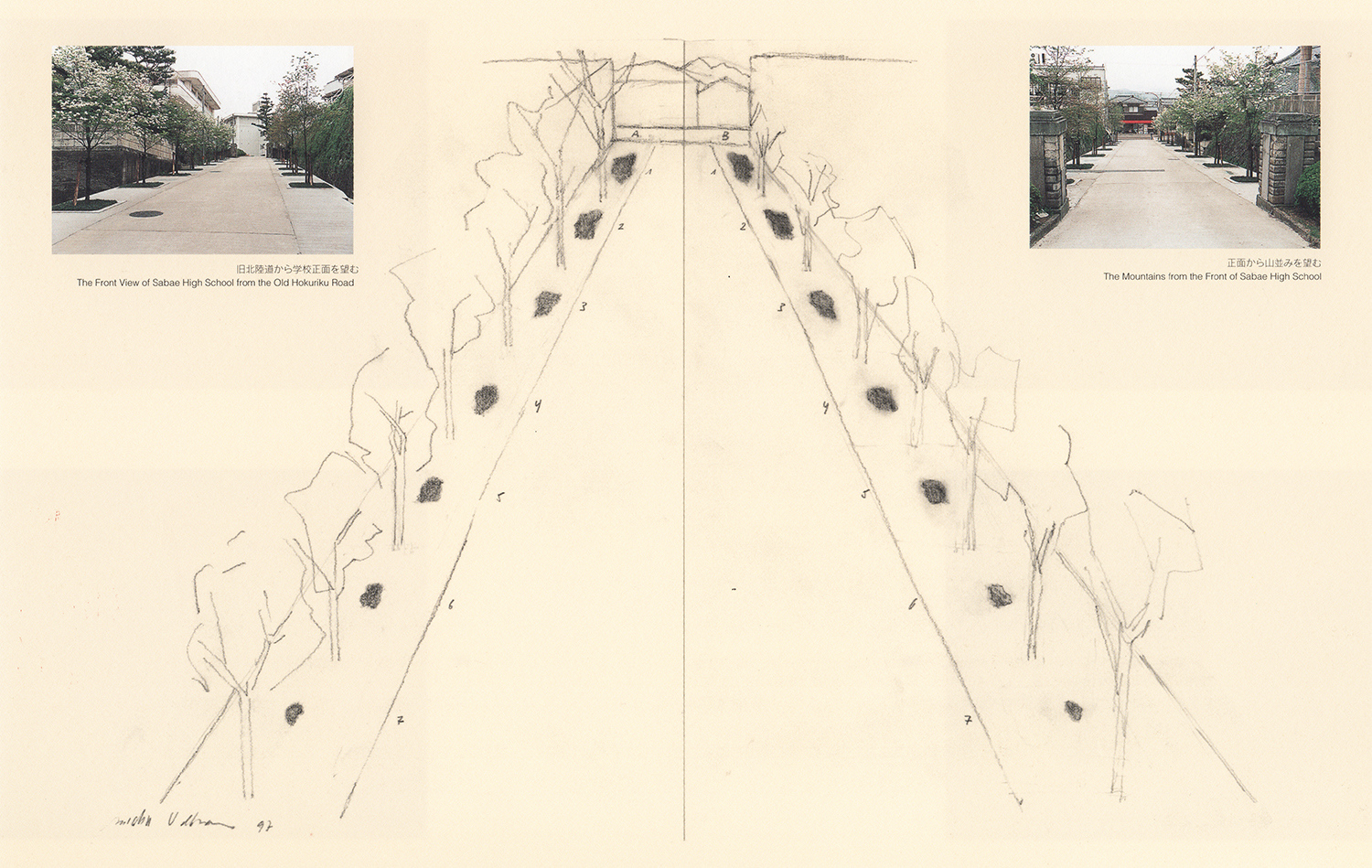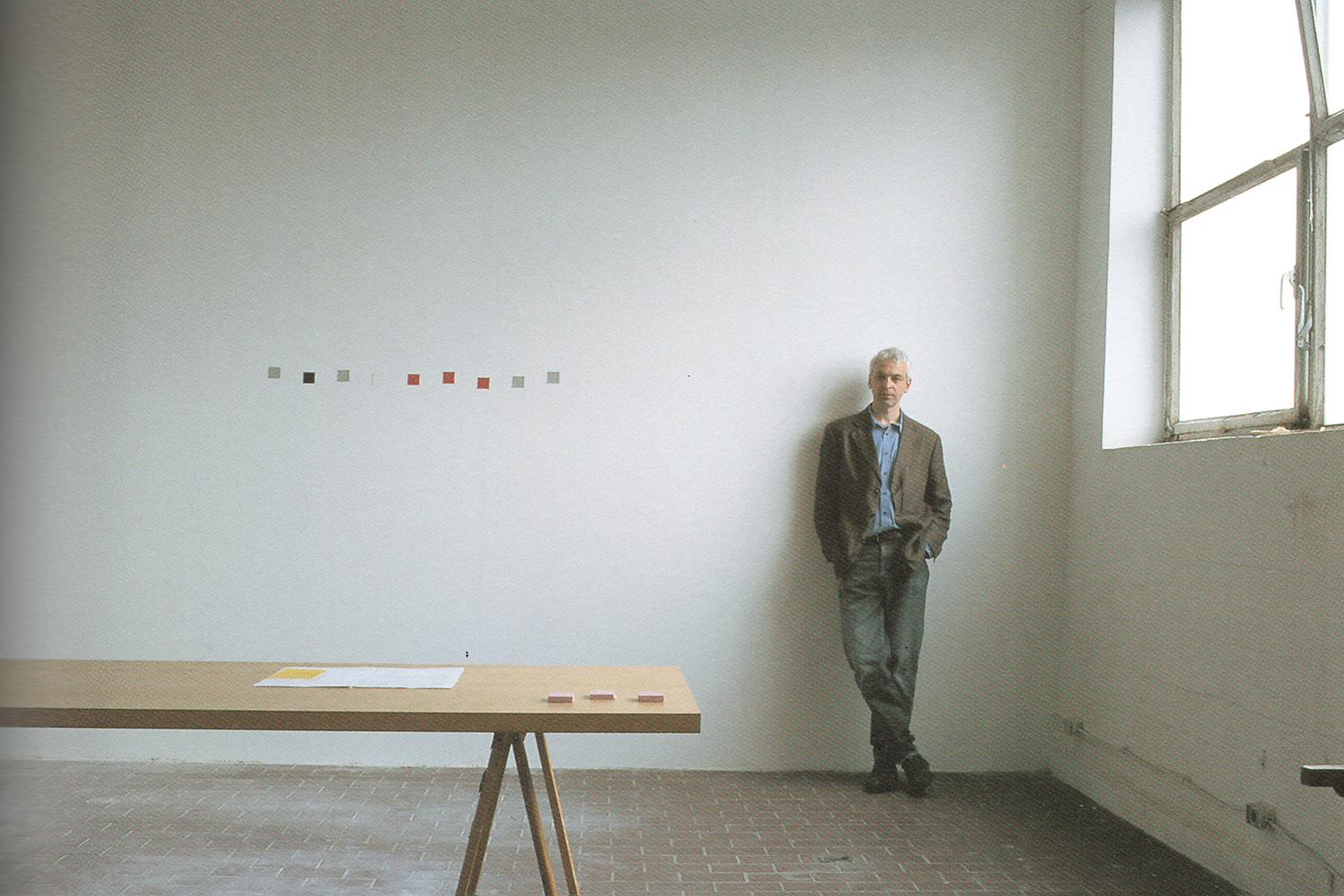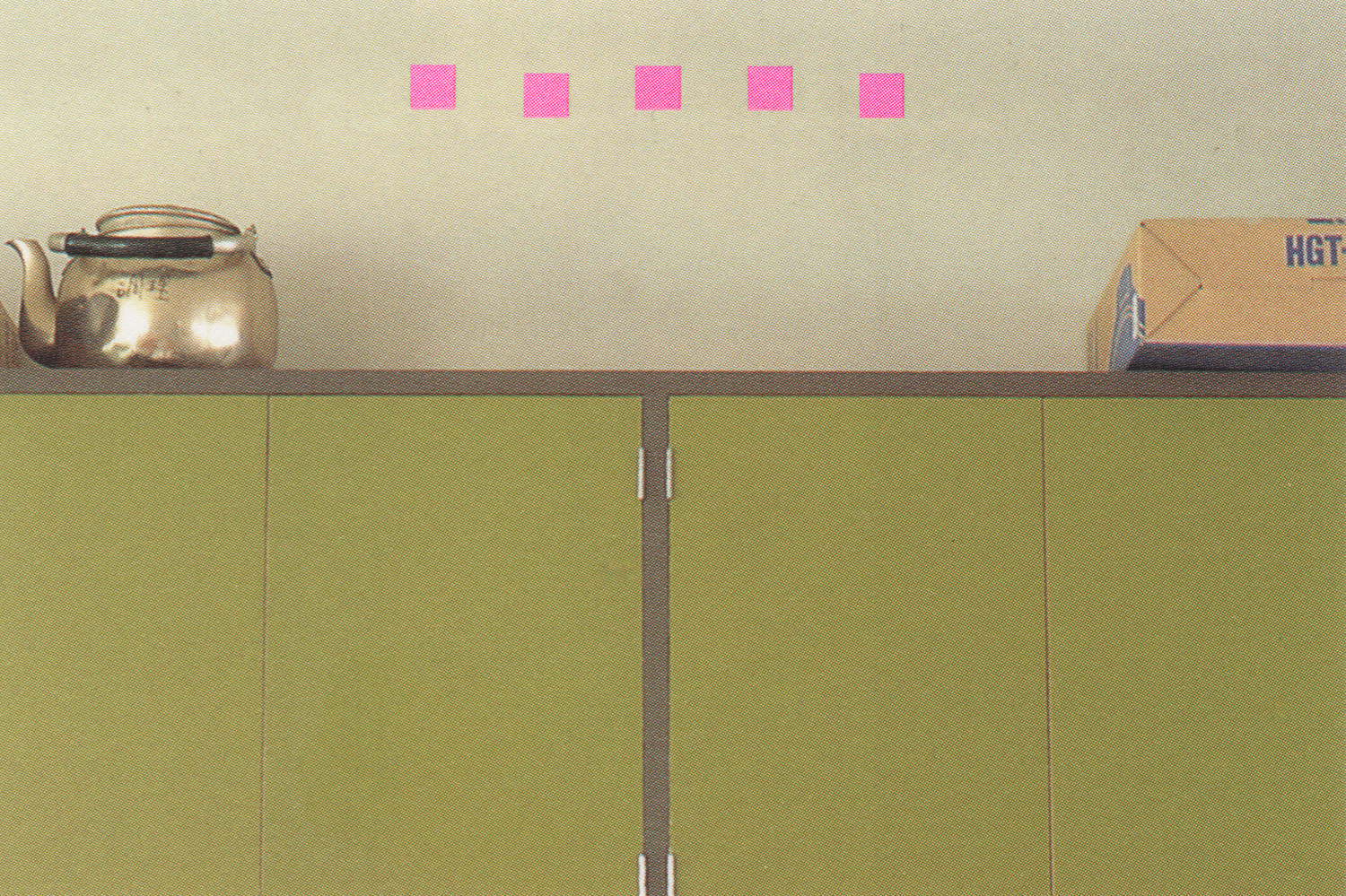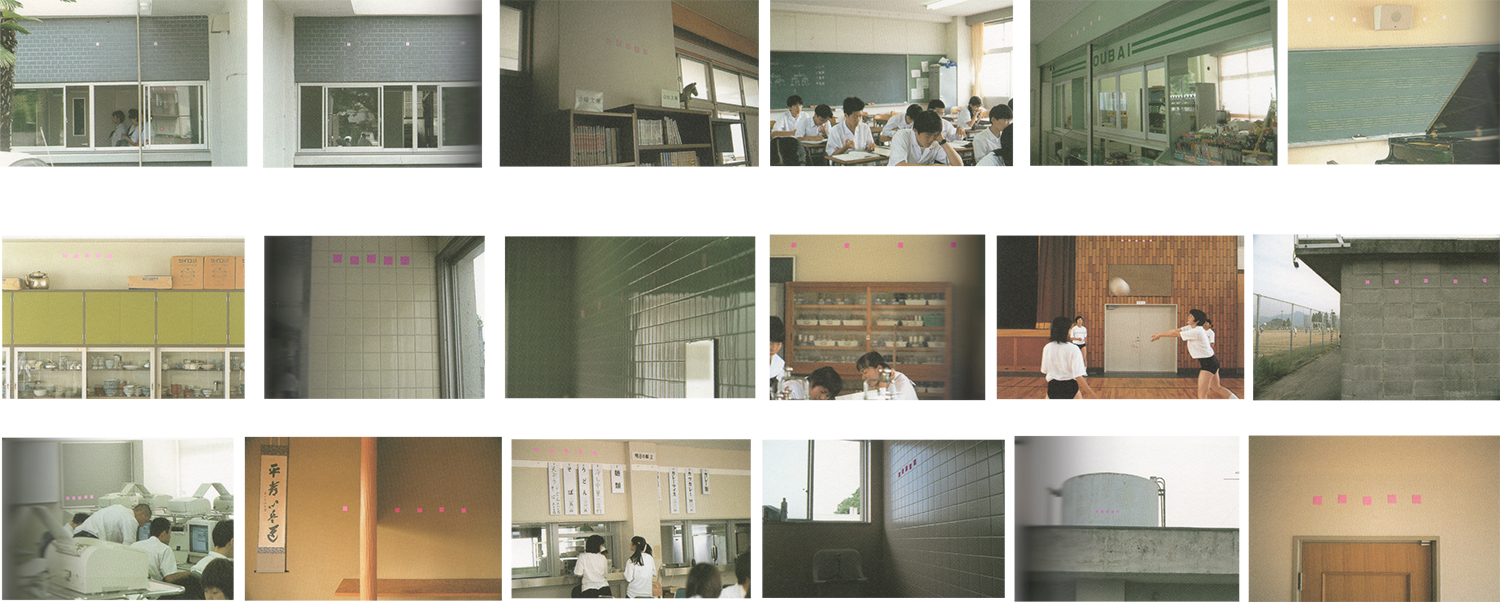 ■Introduction
 Fukui Prefectural Sabae High School is a "normal school" with approximately 900 students in the regular course, the health and nursing course. At the end of June 1998, a unique and spectacular art project was completed at this "normal school".
 It began in 1995 with a stone sculpture titled "Kizamukoto (Carving)" by Takeshi Hayashi, a donation from the School Alumni Association, which was installed in the courtyard. Later, as part of the process of creating a characteristic school, a plan was born to remodel the student hall facing the courtyard where the sculpture is located into a gallery to exhibit artworks. The gallery was completed with the enthusiasm of former Principal Eiji Sasaki and the school staff, and with the growing interest of the students, under the new school education slogan: "In order to nurture human resources capable of surviving in the age of globalization, it is necessary to expose them to first-class culture at a young age and cultivate in them a rich sensitivity that allows them to honestly appreciate good things. (The Ozan Gallery was completed in December 1996. The lower part of the wall is a place for students to exhibit their works, and the upper part of the wall is a permanent exhibition space for works by contemporary artists. The concept of "art as a natural part of daily life at school" was realized.

■About the Contemporary Art Installation Project '98 at Sabae High School
 This project, an even larger initiative, was undertaken as part of a commemorative project for Sabae High School, which will celebrate its 85th anniversary next year under the leadership of current Principal Yukio Mikami, who succeeded the previous principal. This project is a further development of the Ozan Gallery, a groundbreaking attempt to permanently install artworks by outstanding artists from Japan and abroad throughout the school grounds. The entire school grounds are used as a canvas. Creating an environment that allows students to experience art in a more natural way is an important part of the process of developing their own sensibilities. The space where students spend their daily lives is filled with artistic expression that generates rich ideas. The project has become a slow and sure-footed demonstration of a unique educational approach that opens up the ability to see, think, and perceive things in a new way. In addition, the artworks installed in this project, as well as the Ozan Gallery, will be open to the public, thereby deepening interaction with the local community. And not only for education, but also to present a new way of contemporary art and provide a valuable venue for experiencing art in a new form.